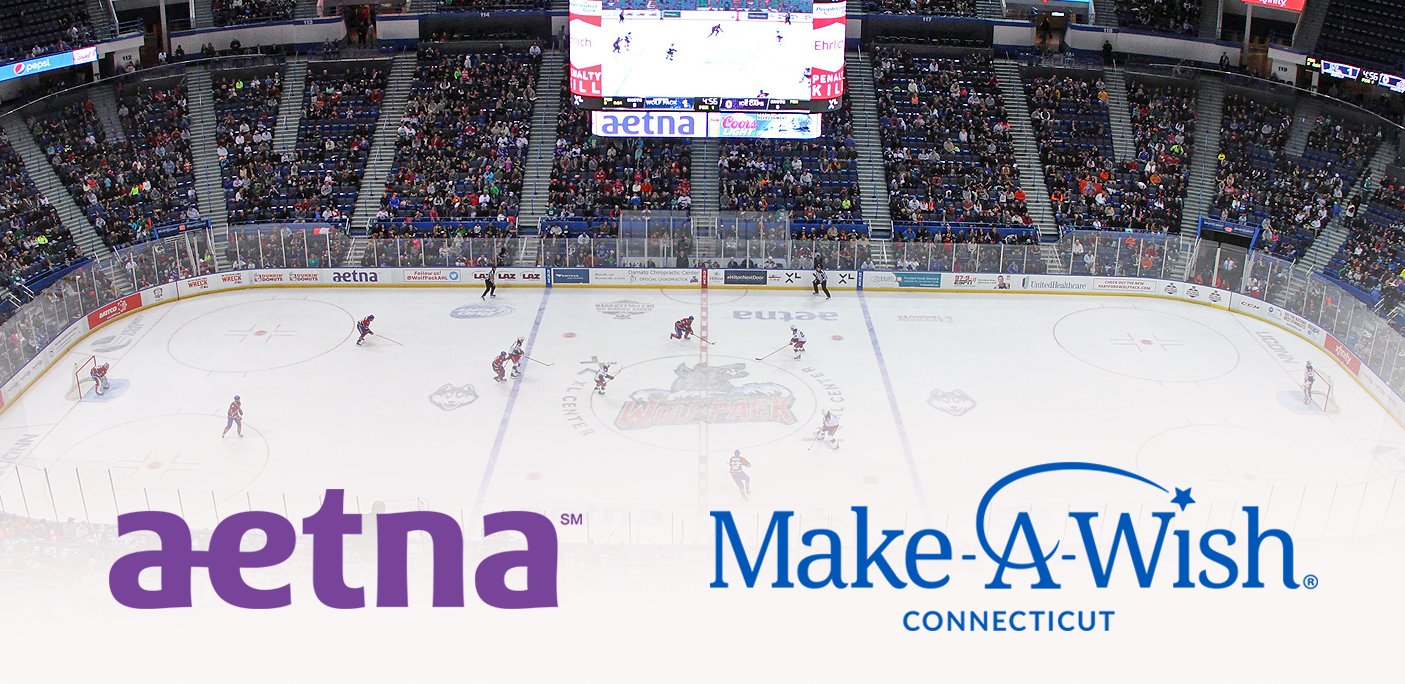 Wolf Pack To Take Part in Make-A-Wish® Celebration
Mar 29, 2018
Hartford, CT (March 29, 2018) - The Hartford Wolf Pack will celebrate the wish of Middletown, Connecticut native Zachary Minor to go to Disney World through Make-A-Wish ® Connecticut.
The 13-year-old has a life-threatening nervous system disorder and will be celebrating his Disney trip with his friends and family at the 7 p.m. Wolf Pack game against the Bridgeport Sound Tigers on March 31, in suites provided by the team. In partnership with the Wolf Pack, Aetna has taken on the food and beverage costs of the experience.
In attending a Wolf Pack game with his family when he was younger, Minor became a fan of the team, and he has enjoyed watching the sport ever since.
"Wishes aren't just moments in time, they're journeys," said Pam Keough, Make-A-Wish Connecticut President and CEO. "Even before a child's wish is granted, we have the chance to build anticipation and excitement, emotions scientifically shown to help kids build the strength they need to battle their critical illness. We're grateful to community partners such as the Hartford Wolf Pack and Aetna for helping us create life-changing wish journeys for kids like Zachary."
"We are always honored to work with Make-A-Wish and support the wishes of local children," said Brenda Pabon, Aetna's Community Activation and Local Marketing Program Officer. "It will be great to see Zachary, and his friends and family, enjoy his night at the Wolf Pack game."
About Make-A-Wish Connecticut:
Make-A-Wish® Connecticut creates life-changing wishes for children with critical illnesses. We are on a quest to bring every eligible child's wish to life, because a wish is an integral part of a child's treatment journey. Research shows children who have wishes granted can build the physical and emotional strength they need to fight a critical illness. Together, generous donors, supporters, staff and volunteers across the state currently grant 250 wishes a year. Since its inception in 1986, the chapter has granted nearly 3,000 wishes. For more information about Make-A-Wish Connecticut, visit ct.wish.org.
Back to All