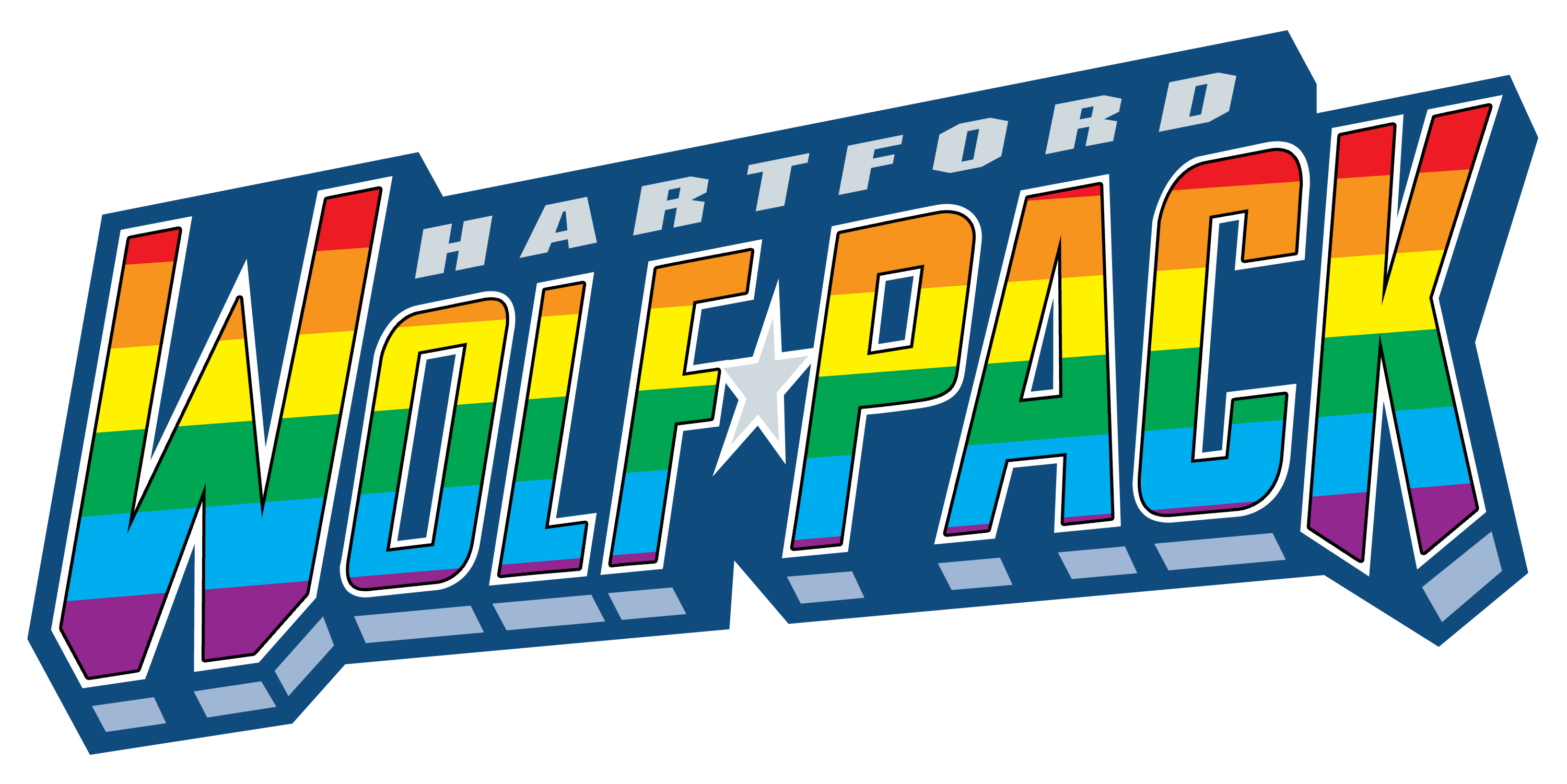 Wolf Pack Set to Host Pride Night on Febuary 3
Jan 22, 2018
The Hartford Wolf Pack and the You Can Play Project are teaming up on Saturday, February 3 for a Pride Night at the Wolf Pack's home game vs. the Providence Bruins, to spread a message of acceptance and respect within the hockey community.
You Can Play is an organization dedicated to the safety and inclusion of all participants across the world of sports, including LGBTQ athletes, coaches and fans. Their mission is to challenge the culture of locker rooms and spectator areas by focusing only on an athlete's skills, work ethic and competitive spirit.
For the Wolf Pack's inaugural Pride Night, the club plans to donate a portion of proceeds from ticket sales, a specialty jersey auction, and the 50/50 raffle to the Connecticut Gay & Lesbian Chamber (CTGLC) and proceeds from sales of game-used, signed sticks to the You Can Play Project.
A ceremonial puck drop will take place involving John Pica-Sneeden, the executive director of the CTGLC, and Christina Kahrl, a co-founder of Baseball Prospectus, ambassador to the You Can Play Project and inductee of the LGBT Sports Hall of Fame.
In a show of solidarity, the Connecticut Whale (NWHL) will be in attendance to stand on the blue line with the Wolf Pack during pregame ceremonies. In addition, a pride flag will be incorporated into the pre-game ceremony and pride-colored tape will be used by numerous Wolf Pack players during warmups.
To purchase tickets to the February 3 game that will benefit the Connecticut Gay & Lesbian Chamber, visit https://groupmatics.events/event/CTGLCpride.
Back to All