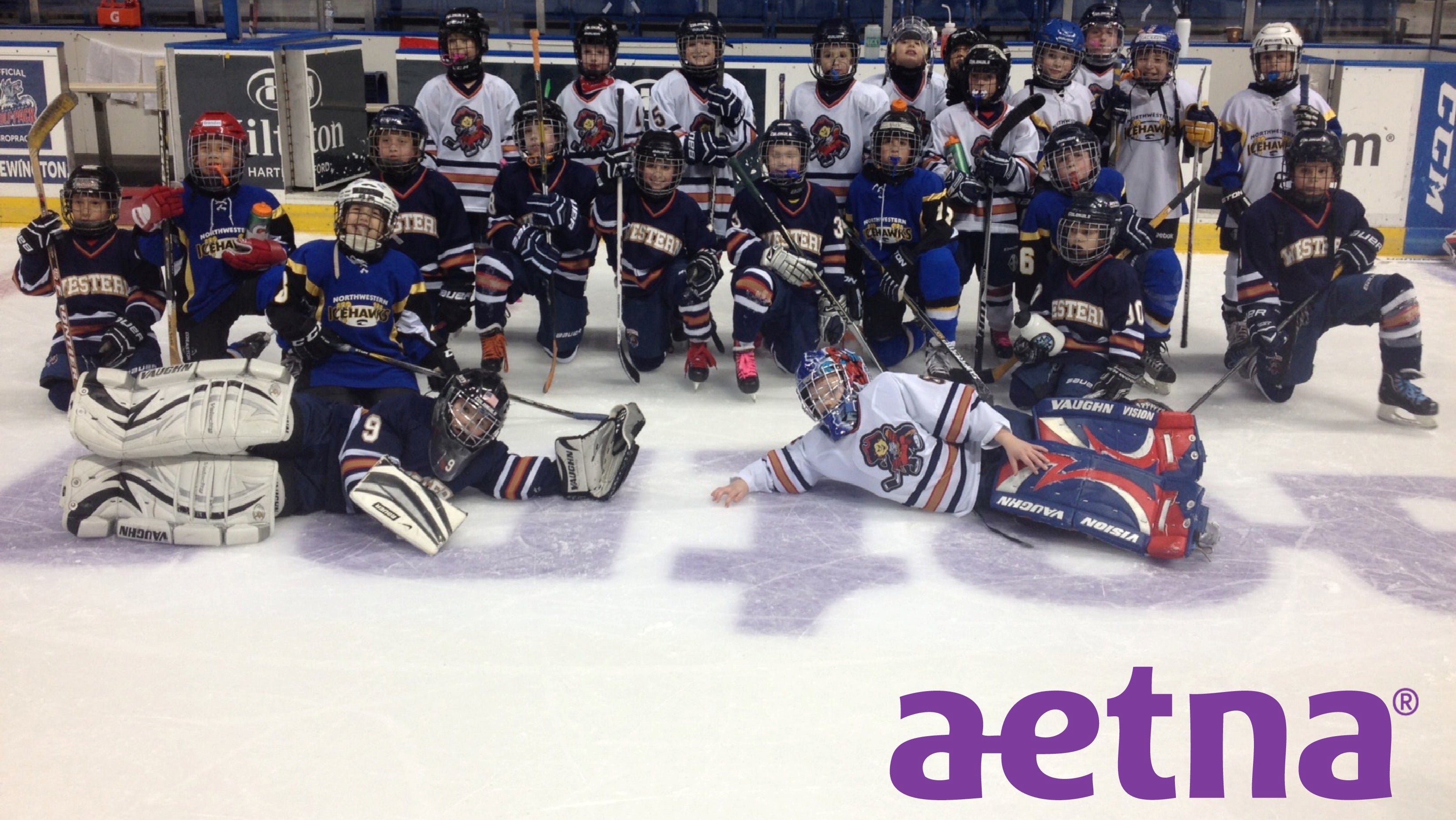 Aetna and Wolf Pack Continue to Grow "Aetna Amateur Hockey" Program
Apr 20, 2017
The 2016-17 Wolf Pack season featured another banner year for the Wolf Pack's "Aetna Amateur Hockey" program.
Featuring opportunities for amateur hockey teams of all age levels, from six and seven-year-old Mites to adult-league squads, to play full-length games before and after Wolf Pack home games at the XL Center, the Aetna Amateur Hockey program brought 96 teams to the XL Center ice in 2016-17. That means that more than 1,500 players had the chance to show their skills on the same ice surface where the Wolf Pack players strive to make their way to the National Hockey League.
The Aetna Amateur Hockey experience includes the chance to suit up in a professional locker room and to have the amateur teams' game given the same promotional treatment as a Wolf Pack home game, complete with playing of the National Anthem, public-address announcements, video replays, and featuring of the game video on the Wolf Pack's YouTube channel for all the world to see.
Aetna has partnered with the Wolf Pack to offer the Aetna Amateur Hockey program since the 2011-12 season, and since its inception, the initiative has hosted more than 5,000 dedicated players.
To speak with a Wolf Pack representative about Aetna Amateur Hockey, or any of the Wolf Pack's many ticketing options, call (855) 762-6451, or click here to request more info.
Back to All