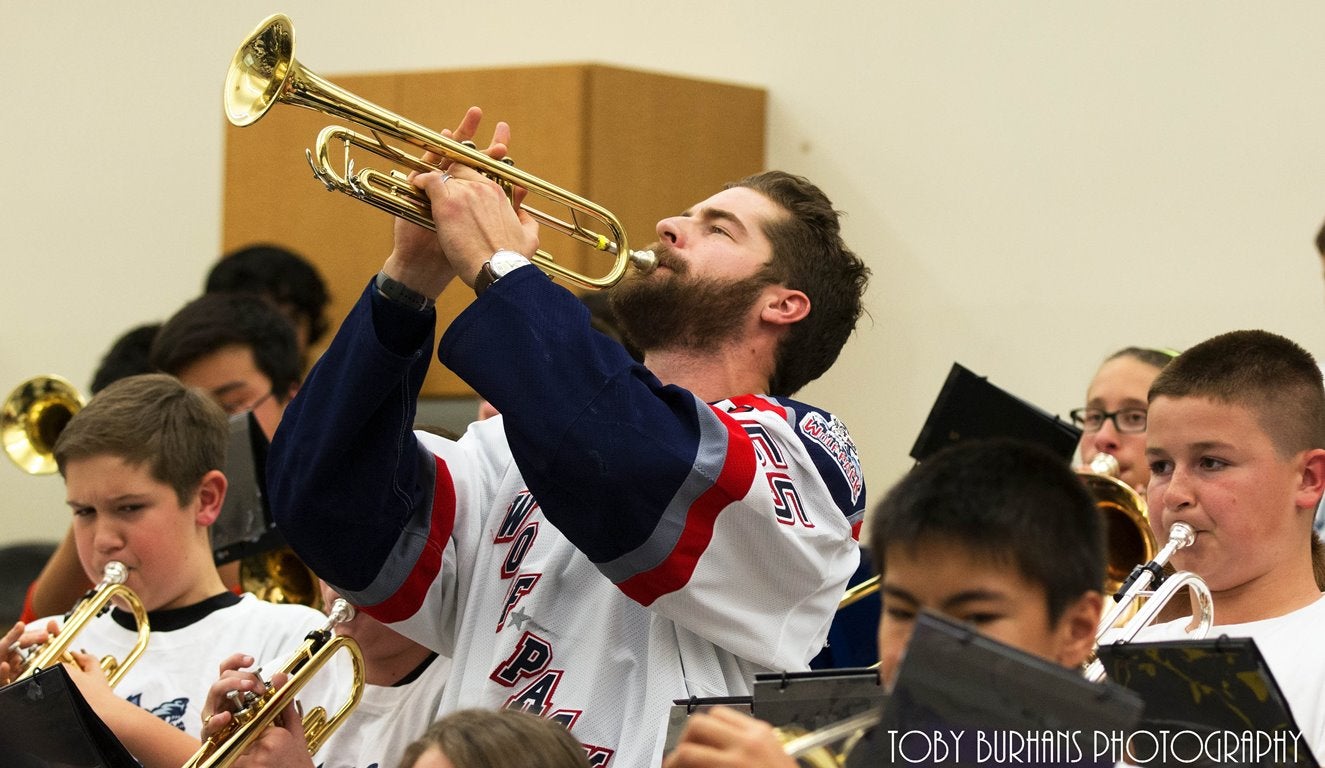 Chris Summers Named Wolf Pack's 2015-16 IOA/American Specialty AHL Man of the Year
Mar 31, 2016
The Wolf Pack are proud to announce that Chris Summers has been named the team's winner of the IOA/American Specialty AHL Man of the Year award for his outstanding contributions to the Hartford community during the 2015-16 season.
A veteran leader on the ice, Summers has also taken a leadership role in the Wolf Pack's community relations efforts, volunteering for numerous school visits and other appearances. And when he has gone on an appearance, he has approached it with an enthusiasm and light-hearted panache that has endeared him to everyone with whom he has come into contact.
On top of that, Summers has picked up on a program started by former Wolf Pack goaltender Dov Grumet-Morris, under the banner of "Hockey Players for Kids (HP4K)" and in partnership with South Windsor, CT High School. Entitled the "Young Leaders Program", this effort involved Summers meeting regularly with a group of SWHS students, to share personal experiences, ideas and contacts, with the intent of creating opportunities for the students to better themselves and become active leaders in their community.
Summers is now one of 30 finalists for the AHL's 2015-16 Yanick Dupre Memorial Award, honoring the overall IOA/American Specialty AHL Man of the Year. The league award is named after the former Hershey Bears forward and AHL All-Star who died in 1997 following a 16-month battle with leukemia. The winner of the Yanick Dupre Memorial Award will be announced by the American Hockey League at a later date.
Back to All