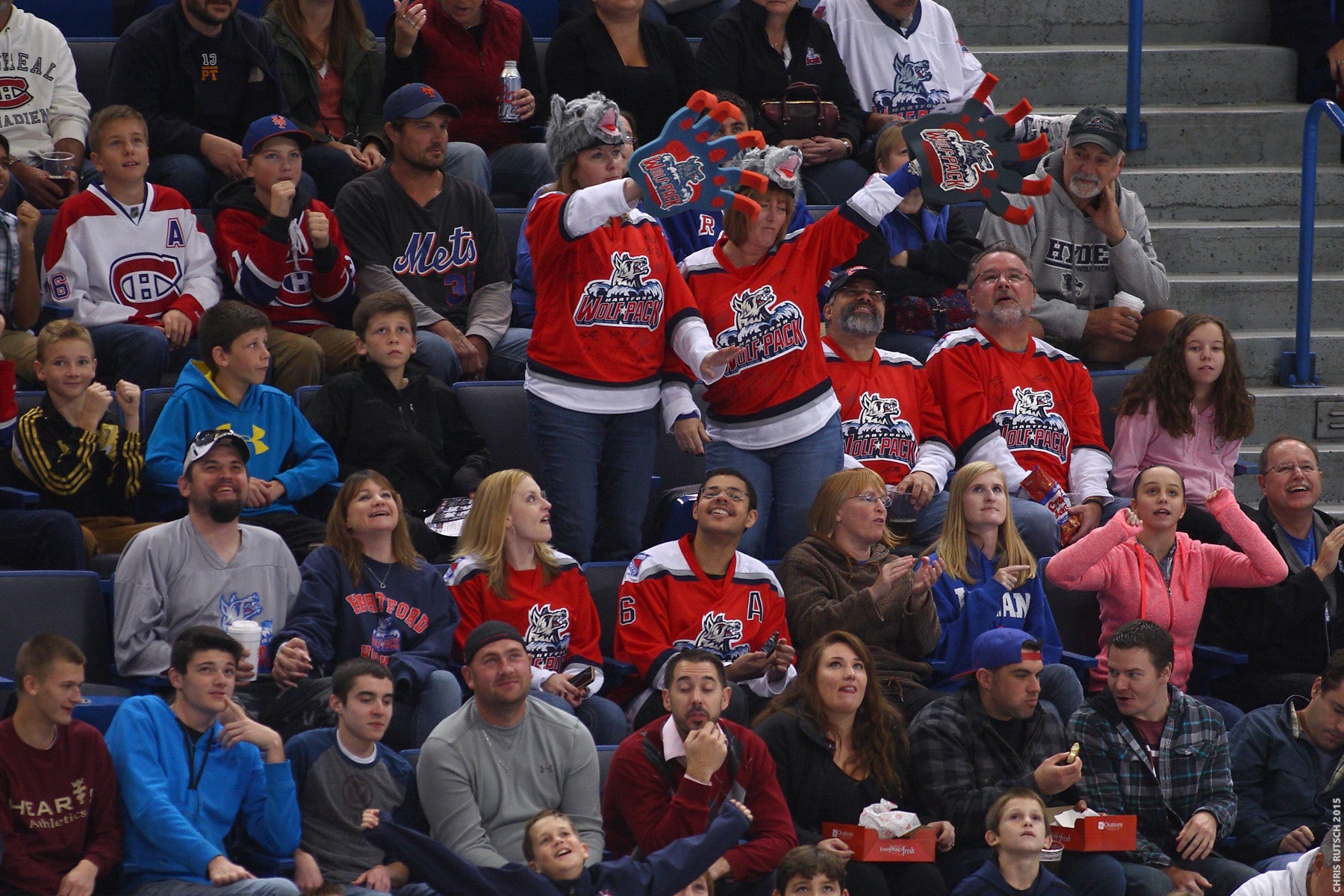 Wolf Pack Reveal Seven Prime 2016-17 Home Dates
May 10, 2016
Spectra, operators of the XL Center and Hartford Wolf Pack, today announced seven premier home game dates for the Wolf Pack's 20th anniversary 2016-17 AHL season.
The seven XL Center dates are highlighted by the Wolf Pack's home opener, which is set for Friday, October 14. Also locked in is the date of the Wolf Pack's annual "Sonar's Edu-skate" school-day morning game, sponsored by ProHealth Physicians and Healthy Me. That game will take place Wednesday, November 2, with faceoff at 11:00 AM.
In addition to the October 14 home opener, the AHL has guaranteed the Wolf Pack three other Friday nights, plus two Saturdays. Following is the full list of the guaranteed dates:
Friday, October 14
Wednesday, November 2 (11:00 AM start)
Friday, November 25
Saturday, December 10
Friday, January 6
Friday, January 20
Saturday, January 28
Bookings are already available for Wolf Pack fan experience packages on these seven game dates. Among those opportunities are the singing of the National Anthem or "God Bless America", or for teams to play games on the XL Center ice. Further information is available by contacting the Wolf Pack ticket sales office at (855) 762-6451.
The Wolf Pack's entire 2016-17 game schedule, including opponents and start times for these seven prime dates, will be announced as soon as the AHL schedule is fully finalized.
Season ticket information for the Wolf Pack's 2016-17 AHL season can be found on-line at www.hartfordwolfpack.com. To speak with a representative about all of the Wolf Pack's many attractive ticketing options, call (855) 762-6451.
Back to All