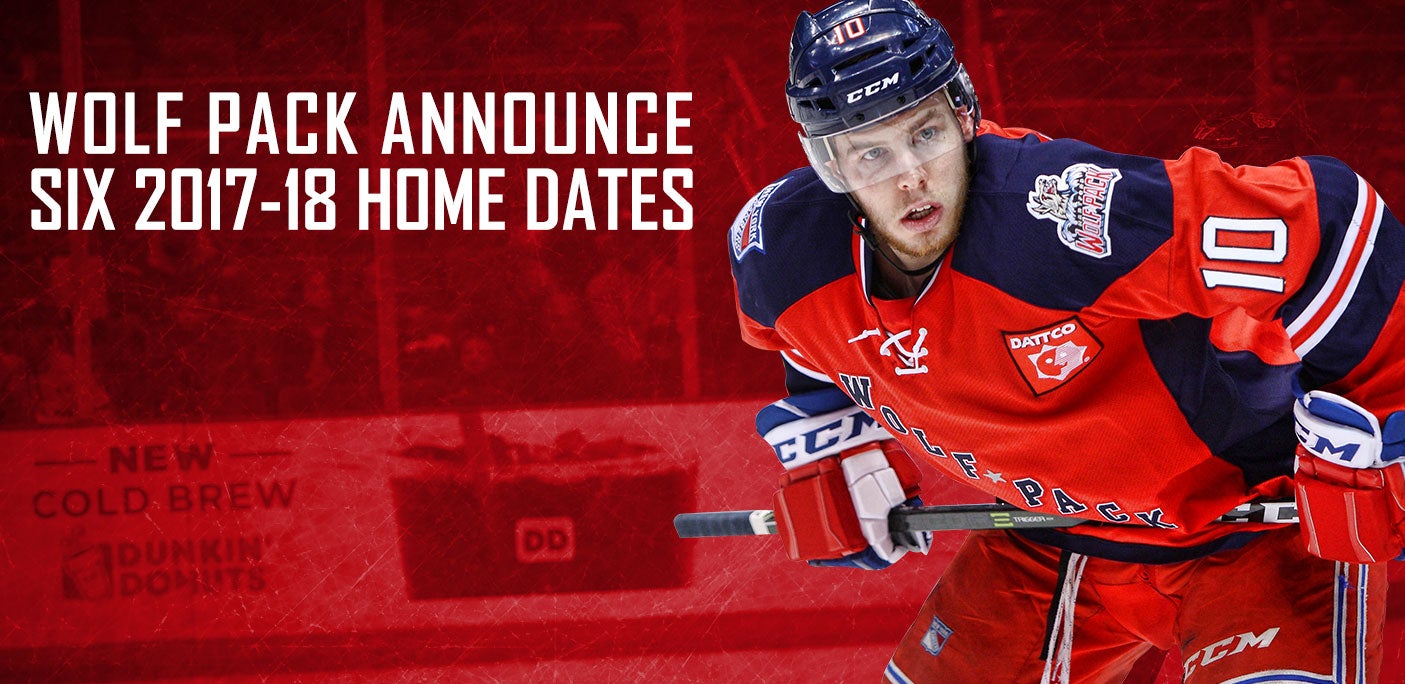 Wolf Pack Announce Six Premier 2017-18 Home Dates
May 10, 2017
Spectra, operators of the XL Center and the Wolf Pack, today announced six prime home game dates for the Wolf Pack's 2017-18 AHL season.
The Wolf Pack's 2017-18 home opener is set for Friday, October 6, and in addition to that, the AHL has guaranteed the Wolf Pack five Saturday-night dates. Following is the full list of the guaranteed dates:
Friday, October 6
Saturday, November 4
Saturday, December 23
Saturday, January 27
Saturday, February 3
Saturday, March 31
Bookings are already available for Wolf Pack fan experience packages on these six game dates. Among those opportunities are the singing of the National Anthem or "God Bless America", and the chance for amateur teams to play games on the XL Center ice. Further information is available by contacting the Wolf Pack ticket sales office at (855) 762-6451.
The Wolf Pack's entire 2017-18 game schedule, including opponents and start times for these six prime dates, will be announced as soon as the AHL schedule is fully finalized.
Season ticket information for the Wolf Pack's 2017-18 AHL season can be found on-line at www.hartfordwolfpack.com. To speak with a representative about all of the Wolf Pack's many attractive ticketing options, call (855) 762-6451, or click here to request more info.
Back to All