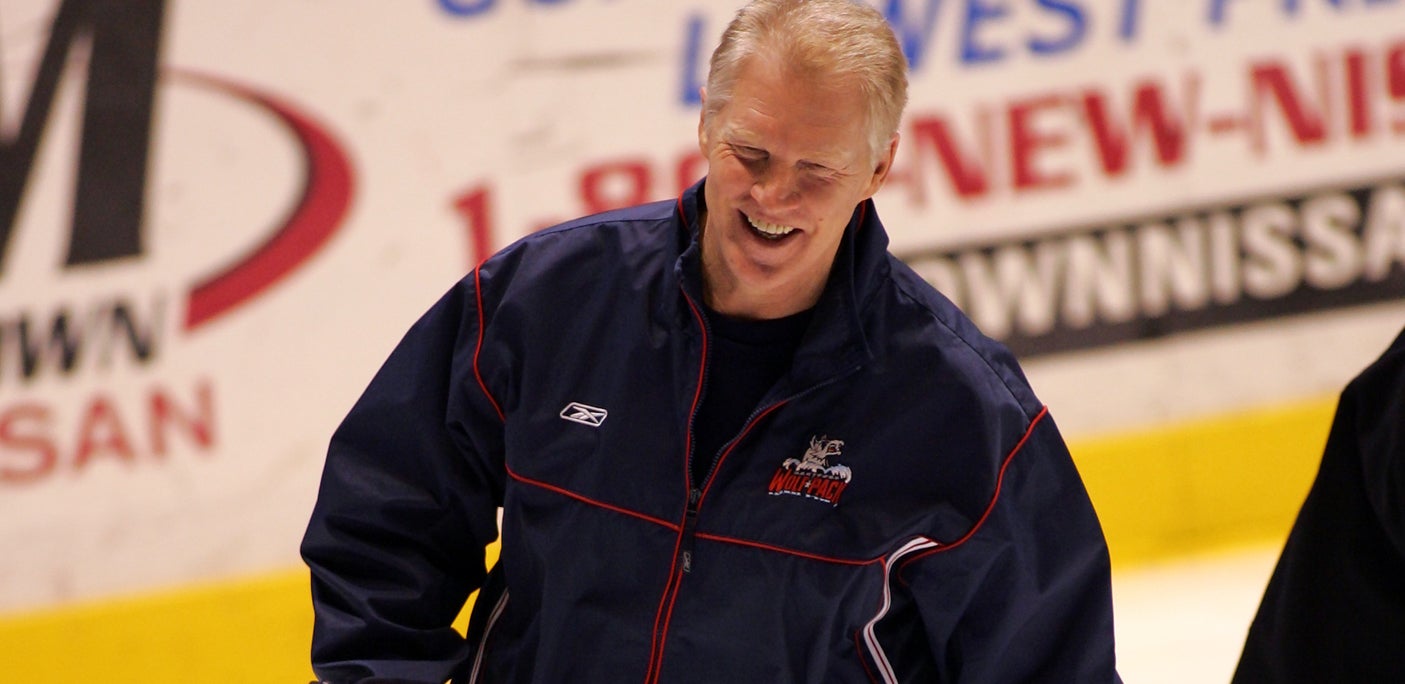 Schoenfeld Honored with AHL's Thomas Ebright Award
Jul 6, 2016
The American Hockey League today named Wolf Pack general manager Jim Schoenfeld the 2015-16 winner of the league's Thomas Ebright Award in recognition of career contributions to the AHL.
Schoenfeld recently completed his 13th season as the Wolf Pack's GM, continuing to play a key role in developing the organization's prospects, and also served as the chairman of the AHL's Competition Committee in 2015-16. Schoenfeld, who has also had stints in the AHL as a player (Cincinnati, 1973-74) and head coach (Rochester, 1984-85; Hartford, 2005-07), has provided invaluable leadership within the American Hockey League during his career, serving on the Competition Committee and Executive Committee and helping the league develop player safety initiatives.
The Thomas Ebright Award honors Tom Ebright, the former owner and governor of the Baltimore Skipjacks and Portland Pirates who passed away in 1997.
Season ticket information for the Wolf Pack's 2016-17 AHL season can be found on-line at www.hartfordwolfpack.com. To speak with a representative about all of the Wolf Pack's many attractive ticketing options, call (855) 762-6451.
Back to All