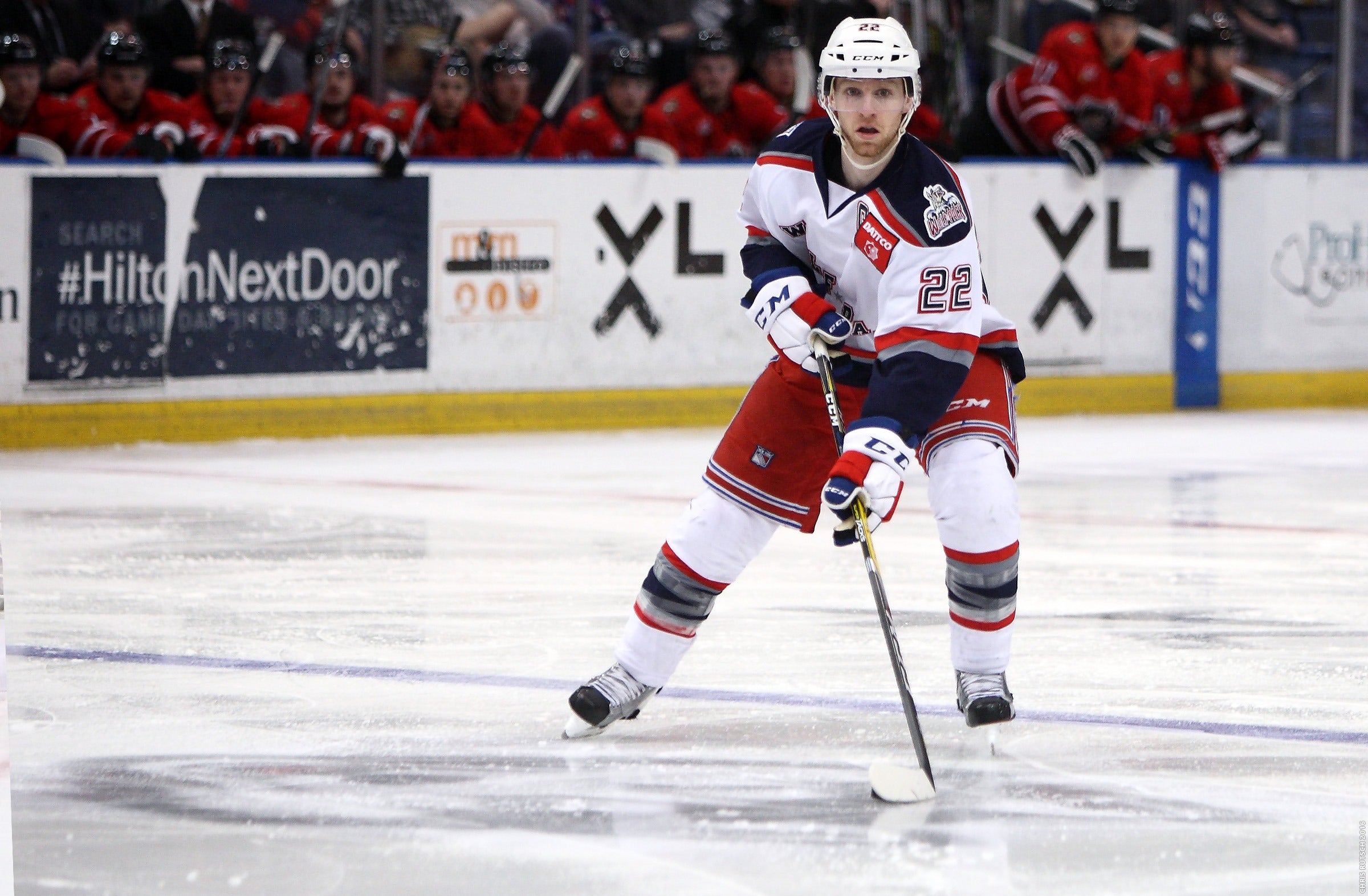 Rangers Assign nine More to Pack
Oct 5, 2016
Wolf Pack general manager Jim Schoenfeld today announced the addition to the Wolf Pack roster of nine players assigned by the parent New York Rangers.
Forwards Marek Hrivik, Nicklas Jensen, Robin Kovacs and Malte Stromwall, defensemen Mat Bodie, John Gilmour, Ryan Graves and Chris Summers, and goaltender Mackenzie Skapski, have joined the Wolf Pack from Ranger training camp. The Pack roster now includes 43 players, 24 forwards, 15 defensemen and four goaltenders:
Goaltenders (4): Brandon Halverson, Jeff Malcolm, P.J. Musico, Mackenzie Skapski
Defense (15): Calle Andersson, Desmond Bergin, Mat Bodie, Justin DaSilva, Troy Donnay, John Gilmour, Spiro Goulakos, Ryan Graves, Joe Houk, Tommy Hughes, Garrett Noonan, Michael Paliotta, Matt Prapavessis, Sean Sullivan, Chris Summers
Forwards (24): Brandon Alderson, Chris Brown, Matt Carey, Adam Chapie, Andrew Dommett, Reid Duke, Steven Fogarty, Trevor Gerling, Ryan Gropp, Marek Hrivik, Nicklas Jensen, Michael Joly, Robin Kovacs, Philip McRae, Allan McPherson, Angelo Miceli, Ahti Oksanen, Mike Pereira, Matt Plesa, Nick Plesa, Peter Plesa, Malte Stromwall, Adam Tambellini, Tommy Thompson
The Wolf Pack's twentieth-anniversary 2016-17 season begins Friday, October 14 at the XL Center with the Wolf Pack's home opener, a 7:15 PM contest vs. the St. John's IceCaps. Tickets for that game, and all Wolf Pack 2016-17 home games, are on sale now at the Agera Energy Ticket Office at the XL Center, on-line at www.hartfordwolfpack.com and by phone at (877) 522-8499.
Season ticket information for the Wolf Pack's 2016-17 AHL season can be found on-line at www.hartfordwolfpack.com. To speak with a representative about all of the Wolf Pack's many attractive ticketing options, call (855) 762-6451.
Back to All