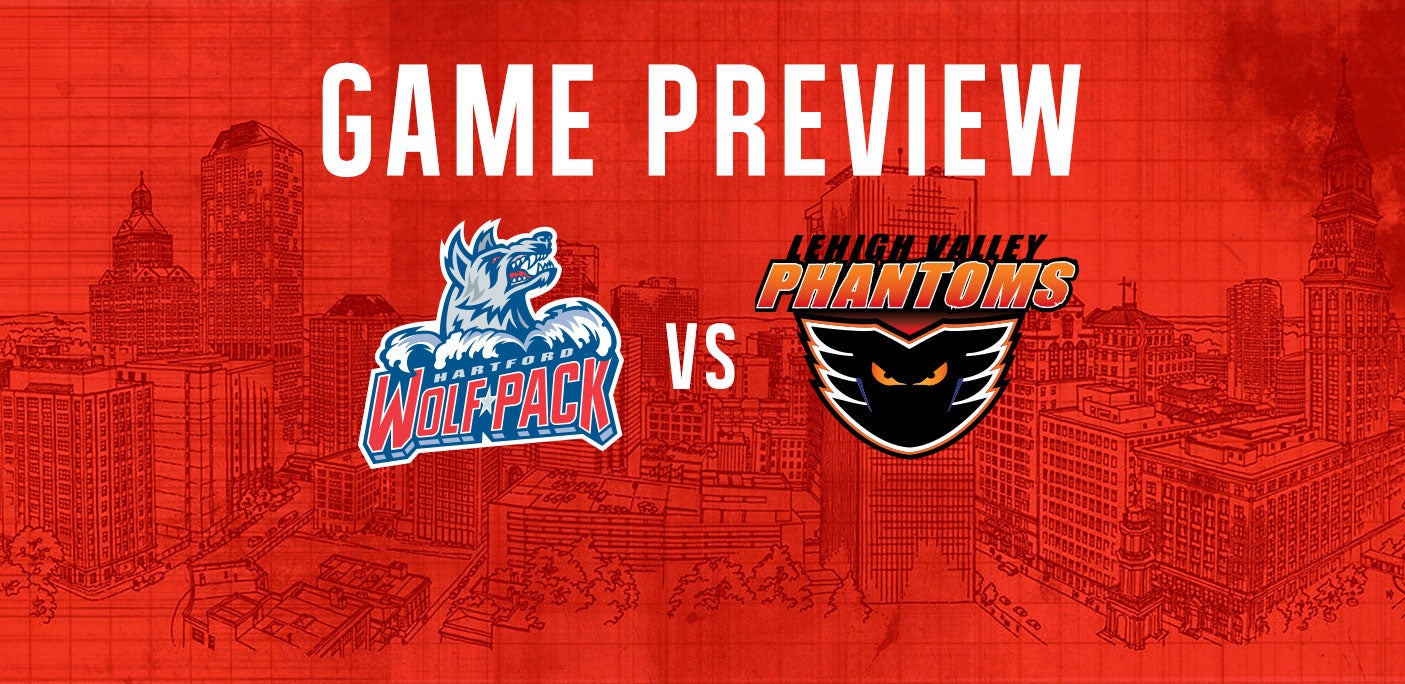 Game Preview
Oct 8, 2017
Game day info:
Hartford Wolf Pack vs. Lehigh Valley Phantoms
Puck Drop: Sunday, Oct. 8 at 5 p.m.
Game Preview:
The Wolf Pack are back again today to continue their home stretch. Tonight's game marks the first meeting of the season between the Pack and the Lehigh Valley Phantoms. Last season, the two teams split an eight-game season series. However, with a new team on the bench, as well as a new leader at the helm for the Wolf Pack, this year it's anybody's game.
Last Time Out:
On Friday, the Wolf Pack played to a hard-fought 5-4 loss on Opening Night against the Charlotte Checkers. Despite an 4-2 Hartford lead, it was Charlotte that took home two points after the winning goal came with only 59.8 seconds remaining on the clock. Despite the result, the Wolf Pack showed a lot of promise, with offense coming from four different goal-scorers in Cole Schneider, Ryan Gropp, Joe Whitney and Adam Tambellini.
Players to Watch:
#7 Adam Tambellini
Adam Tambellini picked up right where he left off on Friday night in the Wolf Pack's game against the Checkers. Tambellini scored a goal early in the third period to add to Hartford's offensive onslaught. In addition, the left wing led the team in shots with four. The 22-year-old isn't new to production, as he racked up 35 points last season with 13 goals and 22 assists.
#18 Danick Martel
Lehigh Valley's Danick Martel is off to a hot start, with three goals in only one game played so far. The left wing's hat trick came on Saturday night against the Hershey Bears. Martel's hat trick served as his third in his professional career, thus tying him for the Phantoms franchise record for most career hat tricks. The 22-year-old was one of nine Phantoms players to record a point in the team's 7-2 win over the Bears and is someone the Wolf Pack will look to shut down tonight.
Coming Up Next:
The Wolf Pack will remain at the XL Center for a Friday, Oct. 13 faceoff against the Toronto Marlies at 7:15 p.m. For tickets and information, visit the Hartford Wolf Pack ticketing site or call 866-762-6451.
Back to All