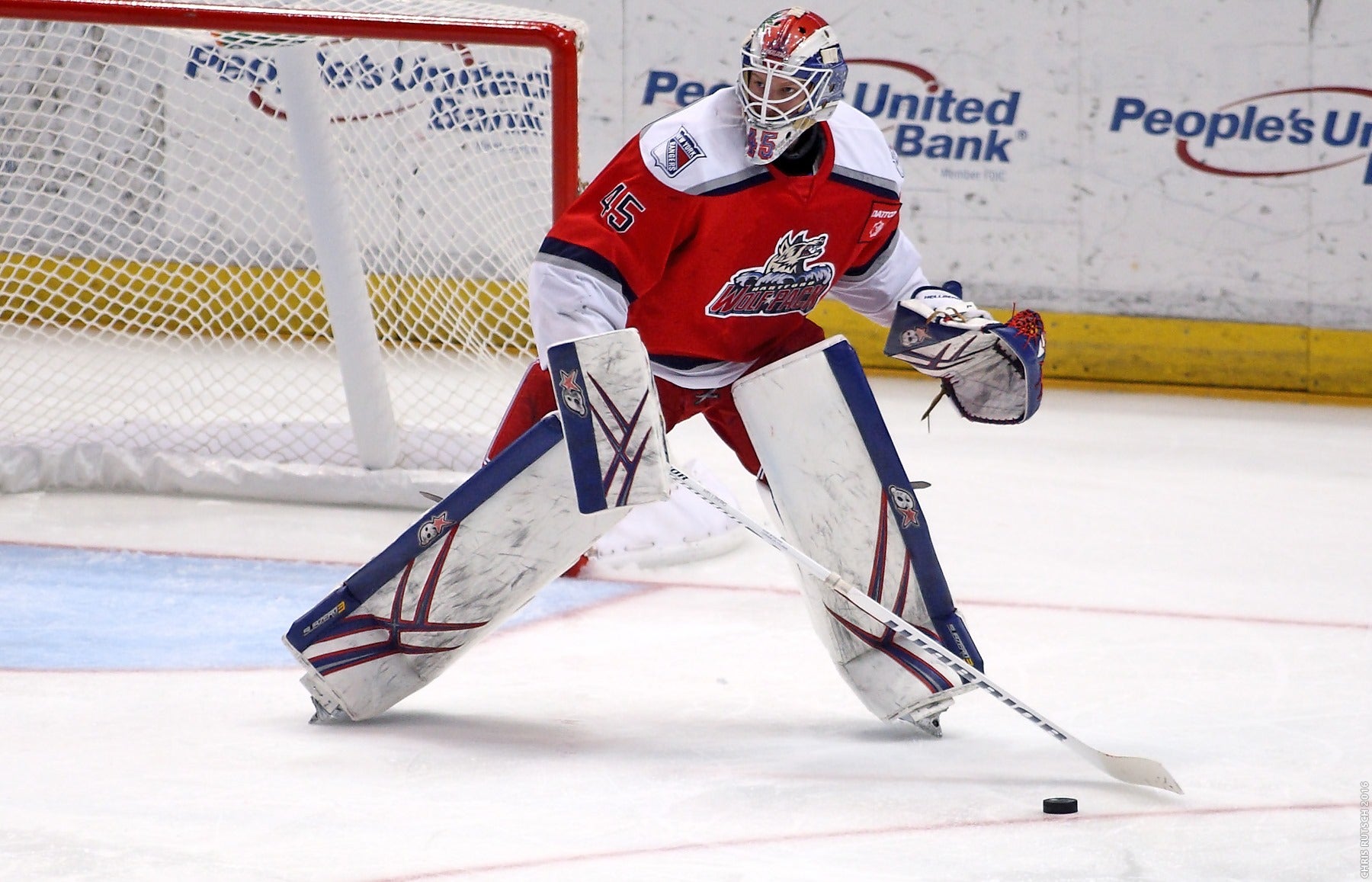 Crawford's Corner: Contract Statuses of this Year's Roster
May 13, 2016
By Bob Crawford
The AHL postseason is still going strong, but it's never too early to start cooking up the "hot stove" of off-season roster construction.
The rubber won't really hit the road on that until July 1, when the NHL free agency period begins, but as some food for thought, following is a rundown of where the contract statuses stand of players who spent more than a few games with this season's Wolf Pack club. NHL contract information comes from capfriendly.com.
Players under contract for 2016-17 include goaltenders Magnus Hellberg and Mackenzie Skapski, along with forwards Chris Brown, Adam Tambellini, Boo Nieves and Steven Fogarty, plus defensemen Brady Skjei, Ryan Graves and Calle Andersson.
Among those who are restricted free agents are captain Mat Bodie, plus fellow defenseman Tommy Hughes and forwards Marek Hrivik, Nicklas Jensen, Luke Adam and Chris McCarthy.
Quick math then indicates that the majority of this past season's regulars are unrestricted free agents. That group includes Chad Nehring (AHL contract), Raphael Diaz, Jayson Megna, Chris Summers, Nick Tarnasky, Brian Gibbons, Travis Oleksuk (AHL contract)¸Tyler Brown (AHL contract), Shawn O'Donnell (AHL contract), Jeff Malcolm (AHL contract), Daniel Paille, Jack Combs (AHL contract), Kodie Curran (AHL contract) and Matt Lindblad.
So, obviously, whether it is re-signing the free agents from this year's club or shopping for new blood, looks like a busy summer for Jim Schoenfeld, Ken Gernander & Co.
Here is a list running down the above information, with players in alphabetical order:
Signed for 2016-17:
Calle Andersson
Chris Brown
Steven Fogarty
Ryan Graves
Magnus Hellberg
Boo Nieves
Brady Skjei
Adam Tambellini
Mackenzie Skapski
Restricted Free Agents:
Luke Adam
Mat Bodie
Marek Hrivik
Tommy Hughes
Nicklas Jensen
Chris McCarthy
Unrestricted Free Agents:
Tyler Brown (AHL)
Jack Combs (AHL)
Kodie Curran (AHL)
Raphael Diaz
Brian Gibbons
Matt Lindblad
Jeff Malcolm (AHL)
Jayson Megna
Chad Nehring (AHL)
Shawn O'Donnell (AHL)
Travis Oleksuk (AHL)
Daniel Paille
Chris Summers
Nick Tarnasky
Back to All